About us
The Art Director
The Art Director of the Festival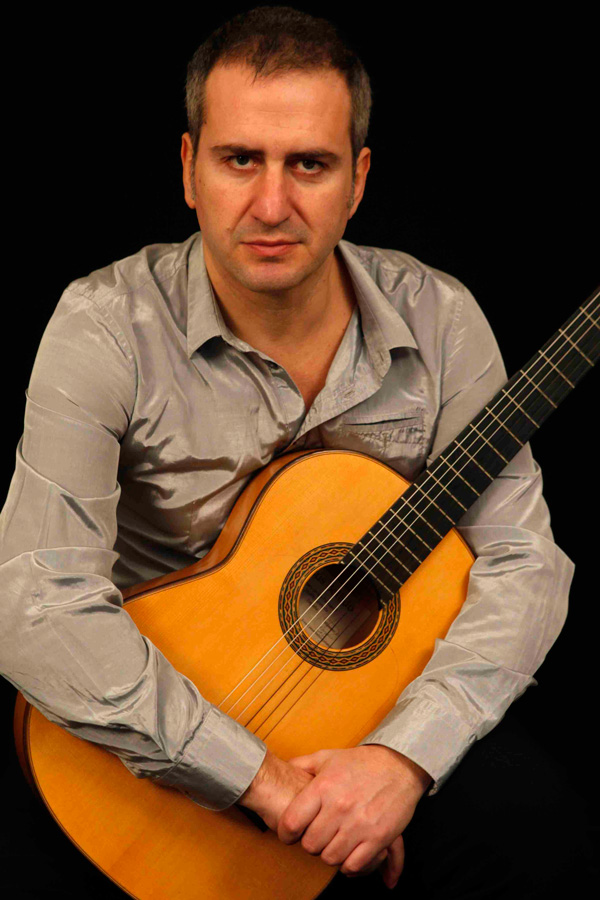 Giovanni Seneca
Musician and composer
---
He graduated in 1988 in conservatory Rossini in Pesaro with full marks cum laude. In 1989 he moved to Paris, where he specialized in classical guitar, musical analysis and orchestration at "Ecole Normale de Musique" and at the conservatory "Ravel".
During his stay in Paris he began composing and he increased his concert activity, always characterised by the desire to deal with the different languages of music. Back to Italy he dedicated himself mainly to composition, writing and interpreting music for chamber groups and orchestras, but also for television, cinema, theatre and commercials. He has performed in the most important Italian cities, but also in Paris, Berlin, Cannes, New York, Philadelphia, Tel Aviv, Sarajevo, Belgrade, Cairo, Istanbul, Alexandria, Hammamet, Athens, Zagreb.
In April 2009 he toured New Zealand with 12 concerts.
He performed as soloist for the following orchestras: RAI Orchestra Sinfonica of Rome, Orchestre des Concerts Lamoreux of Paris, Orchestre Symphonique Français of Paris, Orchestre Philarmonique of Cannes in the French Riviera, Orchestra Filarmonica Marchigiana of Ancona.
The great italian composer Ennio Morricone wrote and dedicated to Giovanni Seneca a concerto for guitar and orchestra whose world premier was performed in Paris and recorded on CD together with Orchestra Nazionale Accademia di Santa Cecilia of Rome. His compositions include also music for theatre performances with italian well known actors such as s Valeria Moriconi, Maddalena Crippa, David Riondino,Neri Marcorè, Moni Ovadia, Lunetta Savino, David Riondino.
Guitar teacher in italian conservatory he is also the artistic director of the Adriatico Mediterraneaneo project that organize events in Italy and in the mediterranean area.
---