An evening in front of the sea for the music at the turn of the Adriatic - DJs of the macro-region play together in streaming, a special DJ set from Ancona by Alessio Bertallot
h 21:30 > Terra madre/terra matrigna in concert
Valerio Corzani
Erica Scherl
Serena Fortebraccio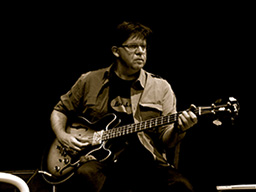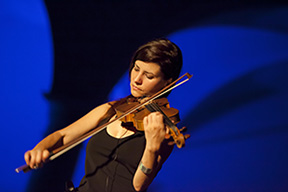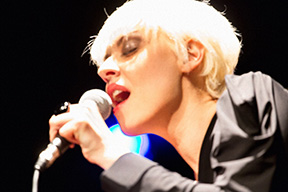 Terra madre/terra matrigna (mother earth/stepmother earth) is a performance and a special project for Adriatico Mediterraneo by the duo Interiors (Scherl-Corzani) enhanced by the voice of the Apulian singer Serena Fortebraccio (component, among other things, of the vocal group Faraualla) enriched by the projection of a beautiful documentary on the earth ("Home" by French director Yann Arthus-Bertrand). "Terra Madre Terra Matrigna" is a title that emphasizes the double track of the images of the documentary that are often beautiful, but also ambiguous and sometimes fierce, meaning that tell the debacles caused by humans. On the other side, the title also fits to the accompanying sound that will be made of acoustic sounds and "betrayals" of the acoustic sound, of angelic voices and devilish voices, of ancestral beats that can be connected to the concept of mother earth and crooked, restless, limping rhythms that remind and suggest instead a concept of stepmother earth.
FREE ENTRY
h 23:00 > Acque internazionali (International waters): DJs of the Adriatic play together in streaming
special DJ set from Ancona by Alessio Bertallot with Gigio Brecciaroli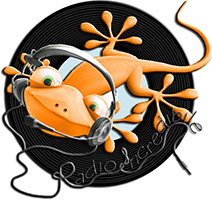 An experiment ever attempted, an unprecedented technological challenge to set free the music like never before: to let the DJs of Adriatic countries play along in streaming, each in his own city, each one broadcast live on its radio to unite the shores of the sea in a unique musical flow. International waters means 3 DJs, 3 radio stations in 3 different countries, Italy, Slovenia, Serbia: 3 ways to experience the Mediterranean.
In Ancona there will be a live workstation with a special dj-set led by Alessio Bertallot and by Gigio Brecciaroli for Radio Arancia; in Koper, Slovenia, will be in console Eddy Milaniche for Koper Radio; from Belgrade there will be Marko Zver Milošević and Srdjan Zdravkovic for BTon Radio, the most followed broadcaster in the Serbian capital: on rotation they will compose a unique musical flow that will travel via web and via ether thanks to the connected radio.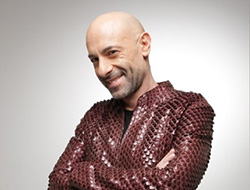 The guest of honor of the evening is Alessio Bertallot, one of the finest and best-known protagonists of the music of the International Urban Culture: dj, singer, radio host, experimenter always attentive to new interpretations of music and technology, could not but be the protagonist of the challenge thrown by International waters. Will go in console with Gigio Brecciaroli of Radio Arancia Network, historical dj and well-known radio host in the Marche.
h 24.00 > Electronic Dance Night
Alessio Bertallot
Dj Fiore
Vodkatronic Dj Set (Apeless and Rapa aka Primitivo)
Sound & Bar team by Raval
FREE ENTRY