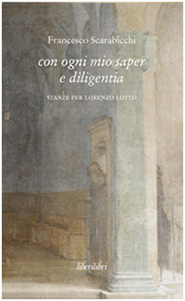 Intervenes the author
Musical interludes of Luigino Pallotta - accordion
"I corpi, sotto indumenti d'epoca,/li ho conosciuti come forme piene/toccate dal chiarore della luce/che in me non è mai stata un ornamento,/ma il luogo in cui s'invera la passione/che sceglie, nel colore, vocazione/a dire l'imprendibile che oscilla/tra il nulla e il niente del sipario eterno."
These are some verses related to the last work by Lorenzo Lotto, the Presentazione di Gesù al Tempio, elaborated in Loreto in 1555, when he was almost totally blind, and left unfinished. An enigmatic, disquieting and surprisingly modern work, inspiring the last writing of Francesco Scarabicchi, a poem made of sixty one texts: a path full of questions with no answer about an unknown and solitary destiny.
In these stanzas the author describes himself as a misunderstood artist, doomed to a solitary and restless destiny.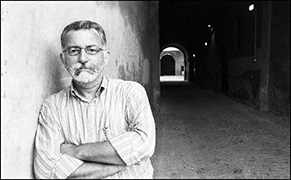 Francesco Scarabicchi was born in Ancona in 1951. He published many collections of poems and translated Antonio Machado and García Lorca. He has always dealt with figurative arts. He created and directs, since 2002, the journal of writings, images and voices "nostro lunedì" ("Our Monday"). Through the publisher Donzelli, in the collection of poetry, he has published L'esperienza della neve (2003) and L'ora felice (2010).
FREE ENTRY