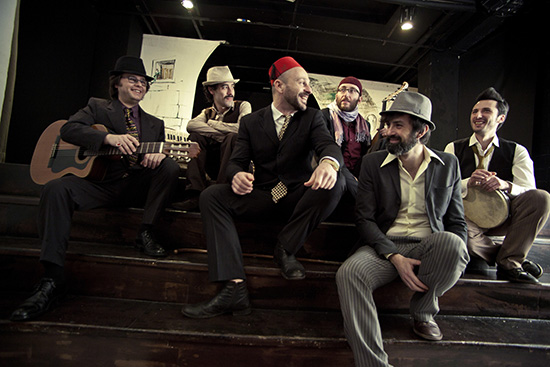 Hybrid Mediterranean music
Raiz – voice
Fabrizio Piepoli – voice, electric bass
Giuseppe De Trizio – classic guitar
Giovanni Chiapparino – accordion
Francesco De Palma – drum
A sound "House", an imaginary Mediterranean hybrid music, a concert and a discographic project that competed in the final of Tenco Award 2012, the only Italian cd in the top ten of September 2013 of the World Charts of Europe and soundtrack of the fiction L'Oro di Scampia (The Gold of Scampia).
This is how Raiz meets the band from Bari, Radicanto: a new concert, powerful and at the same time refined, in which the universe of sounds and voices is interlaced with marked rhythms, echoes of strings, membranes and papyrus that flow like a never ending tale.
Lyrics written by Raiz and Almamegretta, reinterpreted with rhythm and elegance to express the essence of theme: travel.
Sephardic songs, musical psalms, Naples song, Portuguese fado, North African, Middle East and Asian rhythms: languages and idioms chasing each other, a "democracy of the stave", the Mediterranean as a regional reality with no boarders. The words become sound, not as lyrics but as an evocation of the song.
ENTRY 5 EUROS