Introduces the prof. Giancarlo Galeazzi (festival exclusive)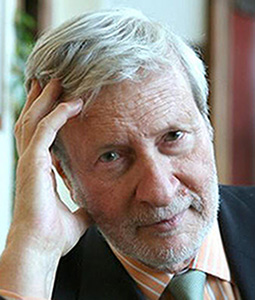 Introduces the prof. Giancarlo Galeazzi (festival exclusive)
An evening to reflect and discuss key issues of our times together with one of the greatest Italian philosophers, always capable of unsettling insights and unexpected analysis.
Combining intelligence and sensitivity, polemic and refinement of reasoning, Vattimo faces many issues, not least regarding the meeting and confrontation of cultures.
Gianni Vattimo, for a long time, wonders himself and interrogates public opinion on key issues that pass from the Mediterranean, the first place to which it is to watch a Europe that wants to have a future. How to change the meaning of words such as Borders, Europe, the state? How it changes the role of the same culture and politics in the context of a supranational decisions?
An open discussion on the questions that run through the European and Mediterranean area, including conflicts that seem endless and attempts at dialogue.
FREE ENTRY