Enzo Avitabile & Kocani Orkestar in concert
MusicCourtyard of the Mole Vanvitelliana
The black tarantella meets the Macedonian fanfare, and the result is an explosion of music, sounds, voices and colors that break down walls and boundaries, go beyond the seas and through villages and towns. (festival exclusive)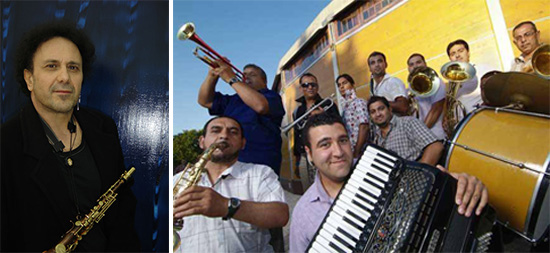 The black tarantella meets the Macedonian fanfare, and the result is an explosion of music, sounds, voices and colors that break down walls and boundaries, go beyond the seas and through villages and towns. (festival exclusive)
Enzo Avitabile has dedicated his life to the search of new sounds, incredibly vital, stirring constantly ancient and modern. Thirty years of intense career devoted entirely to the opening and hybridisation of languages and cultural exchanges, without ever abandoning its origins, even digging in the depths of their own history and realizing new interpretations and suggestions.
In this new project meets the fanfare of Kocani Orkestar, a stunning mix of traditions, ethnicities and rhythms, where the instruments used are those of the traditional Balkan band, but the influences are varied and impressive.
The Kocani moves for years on the stages of the world's most important festival and boasts numerous and prestigious collaborations. The result of the meeting is pyrotechnic, a surprise waiting to be discovered.
ENTRY 10 EUROS
[+] read more