PRESENT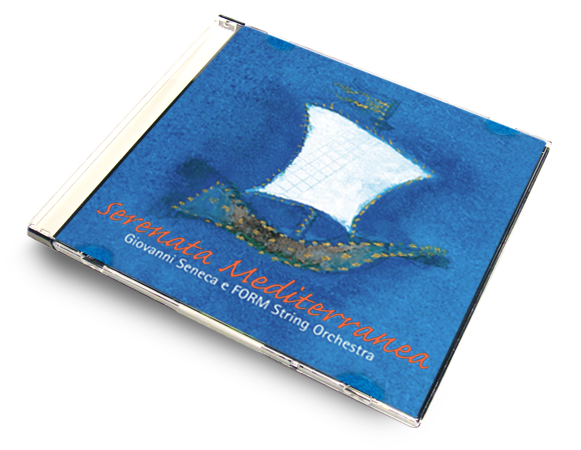 Music by:
L. Boccherini, J. Rodrigo, G. Seneca
The CD "Mediterranean Serenade" is born from the three cultural institutions of Region Marche – the Adriatic Mediterranean Association, the Regional Orchestra Form and the production house PH Music Worx.
The first concert execution of this project was performed in Efeso (Turkey) in July 2009 within the prestigious Izmir International Festival. In accordance with the cultural root of the Adriatic Mediterranean project, the CD includes a selection of both classic and modern authors from the Mediterranean area, wishing to testify how music can convey a universal message able to overcome cultural, linguistic and ideological barriers over the centuries. Music by the composer and guitarist Giovanni Seneca are included, along with well-known repertory pieces, such as the adagio from the Aranjuez concert by Joaquin Rodrigo and the fandango by Luigi Boccherini, whose leading wire is represented by the element of "popularity" interpreted in its widest meaning: both as communication ability towards a wide and differentiated public, and as integration between learned and folk traditional language.
In "Mediterranean Serenade" classicism, folklore and modernity meet together, intermingling in a charming poetic journey in search of the music folk soul, among changing and opposing styles, quotations, different atmosphere and awesomeness. All this within a dimension of brilliant lightness made even more enticing by the peculiar timbre mixture created by classic guitar and strings together.
www.filarmonicamarchigiana.com
www.phmusic.eu
www.giovanniseneca.it
BOOKING E CONCERTS
info@giovanniseneca.it
VIDEO & INFO
www.giovanniseneca.it
www.believedigital.it