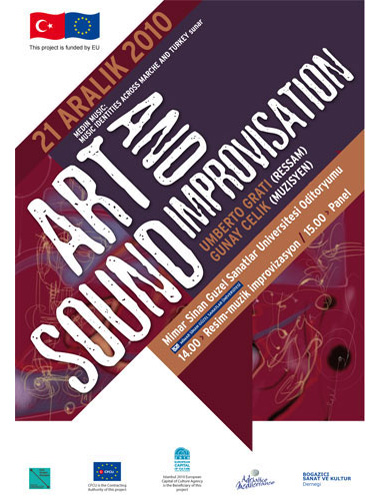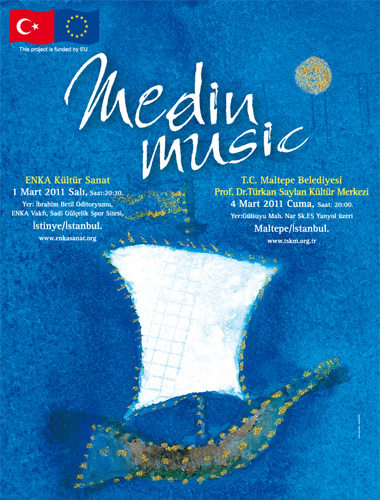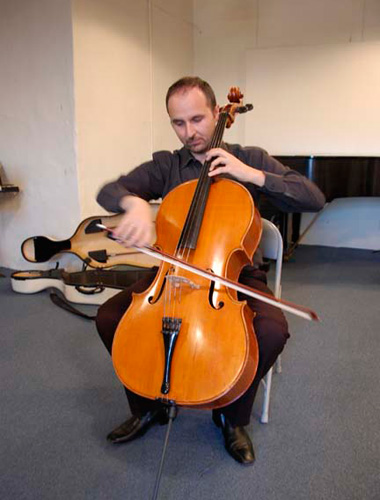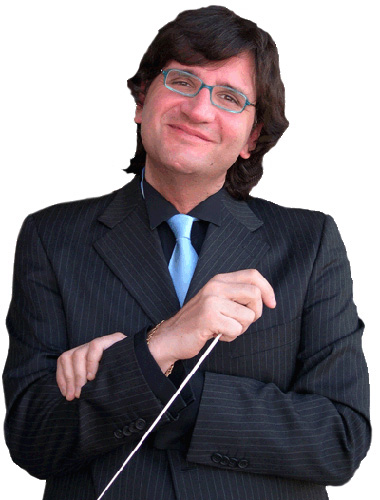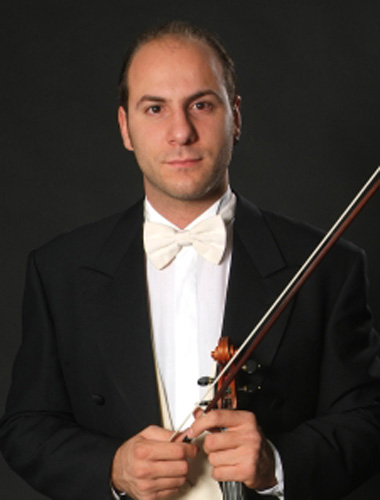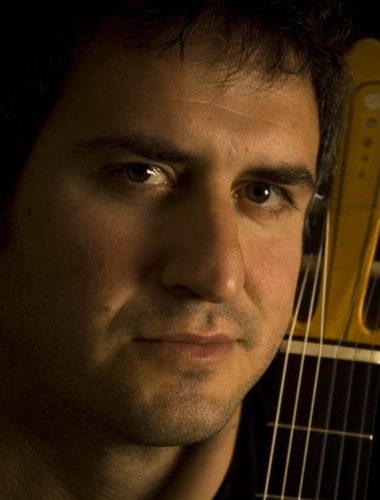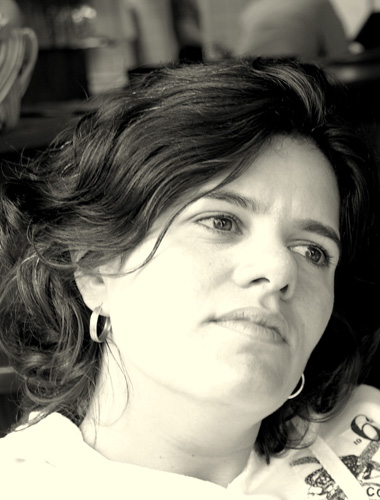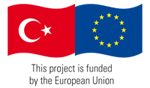 Istanbul has been elected the European capital of Culture for 2010. This is a great opportunity for the city to show all its vitality and cultural fervour, to highlight its eastern and western roots and also its modern multiculturalism through manifold cultural and artistic activities. For a whole year the antique Constantinople will be the breeding ground for visual arts, music, opera, films, documentaries, cartoons, literature, theatre, street arts.Among the over 467 cultural projects foreseen, also MedinMusic: Identity in music across the Marches and Turkey, a project realised by Associazione Adriatico Mediterraneo will take place during the year 2010.
The project involves the implementation of the following cultural activities:
Turkish music concerts in Italy:
Milagro Acustico
and
Kef Kef
Turkish cinema film festival
Photographic Exhibition "Altre storie sullo stesso mare"
Italian-Turkish musical co-production
Improvisation of digital painting
Workshops and concerts of traditional Italian music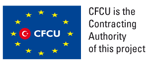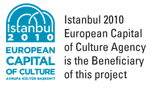 One of the main activities of the MedinMusic project is the accomplishment of a musical co-production for the constitution of a string ensemble with a mixed composition of Turkish and Italian musicians. The ensemble will be composed of 15 elements (9 violins, 3 violas, 2 cellos and a double-bass). Different solo musicians and directors will be expression of the most interesting artistic realities of the two countries.
The program of the concerts will include classic- contemporary Italian and Turkish authors, who will be directly involved in the project, and the performance of repertory pieces, but also of pieces expressly written for the occasion.
The concerts will propose new compositions for string ensemble dealing with different kinds of music, from classical to contemporary, including jazz and new musical experimentations, to testify that music can bring a universal message, breaking cultural, linguistic and ideological barriers.
Leitmotif will be "popularity" in its wider meaning: the capacity to communicate with a vast and heterogeneous audience, but also integration between cultured language and traditional popular language. In this artistic project classicism, folklore and modernity will meet and entwine in a fascinating poetic itinerary in the search for the popular soul of music, amongst varied contrasts of styles, citations, atmospheres and different suggestions. A music and song path between Turkey and Italy, a journey through the history and Turkish and Italian culture made possible with an ensemble of musicians. Not a mere performance but a work to create a project of a cultural bridge between East and West.
Will be involved in the project the following artists: Roberto Molinelli, John Seneca, Marco Santini and Alessandro Culiani representing the Marche Region, Ceyda Pirali, Onur Nak, Pulant, Cevat Akbulut.
The management of the orchestra that will perform pieces by Rota, Molinelli, Seneca, Pirali, Asim, Efendi, Poyraz, Yayla, Nureddin, Rey, Riza will be conducted by the Director Roberto Molinelli.
The concerts will take place on the following dates:
| | | |
| --- | --- | --- |
| 01/03 | Istanbul | Enka Ibrahim Betil Oditoryum |
| 04/03 | Istanbul | Turkan Saylan Cultural Centre |
| 10/05 | Ancona | Aula Magna Università di Ancona |
| 11/05 | Macerata | Teatro Lauro Rossi |
| 12/05 | Urbino | Teatro Raffaello Sanzio |

We involved in the project Gunay Celik a Turkish kanun musician and Umberto Grati an Italian illustrator and painter. The main idea was to create a dialogue between two different artistic languages: music and visual arts. At the same time the performance wanted also to trace a path between tradition, represented by the sound of a Turkish traditional musical instrument and innovation represented by the usage of modern technology to paint and give shape to the paints.
Therefore from this consideration Umberto Grati and Gunay Celik Art&Sound improvisation took the form. The performance is a digital painting expression carried out on stage improvising on the kanun notes.
Umberto Grati's images came to life together with the music and were projected live on a giant screen. Colours and forms took shape through sheer improvisation; they borned, mutated and vanished following in step the sound and rhythms produced by the musician.

Cultural events combined with actvities of reflection above Turkey, globalization, enlargement and the debate on Turkey's place in the European Union. In a path towards Turkish culture, history and economy local institutions, acedemics and civil society will be involved in opportunities of exchange and dialogue.
The initiatives program includes:
28/02
Istanbul
Concert guitars at ITU - TMDK: Turk Devlet Musikizi Konservatuari Performance Department Concert Hall.
Involved in this initiative: GIOVANNI SENECA,CEM SİNAN EROĞLU, TOLGAHAN ÇOĞULU
28/02
Istanbul
Workshop/Meeting and discussion over the artist's life and their involvement in cultural cooperation projects for School Enka students.